Eat or Drink Your Pain Away
This week's blog contains several  studies on medicinal food for pain. I hope you find it tasty (and helpful).

Consumption of Dried Apple Peel Powder Increases Joint Function and Range of Motion
The goal of this study was to evaluate the effects of consumption of dried apple peel powder (DAPP) on joint function and range of motion (ROM). Twelve healthy people with moderate loss of joint ROM and associated chronic pain consumed 4.25 g DAPP daily for 12 weeks. Consumption of DAPP was associated with improved joint function and improved serum antioxidant protection status. The observed pain reduction may be associated
with the improved antioxidant status and linked to the apple polyphenols' anti-inflammatory effects.
http://online.liebertpub.com/doi/pdfplus/10.1089/jmf.2014.0037
Comment: Given that apples are well known for their polyphenols and anti-inflammatory activity, it would seem reasonable that consuming an apple as a whole food would confer similar benefits.
Ginger Reduces Muscle Pain
Ginger has been shown to exert anti-inflammatory effects. Participants consumed two grams of either raw or heated ginger or placebo for 11 consecutive days and performed 18 eccentric actions of the elbow flexors to induce pain and inflammation. Raw and heat-treated ginger resulted in similar pain reductions 24 hours after eccentric exercise compared to placebo.
http://www.jpain.org/article/S1526-5900(09)00915-8/abstract
Flavonoids, Phytochemicals, Inflammation and Pain
Flavonoids belong to a group of natural substances called phenols and are found in fruit, vegetables, grains, bark, roots, stems, flowers, tea, and wine.
An important effect of flavonoids is the scavenging of oxygen-derived free radicals. Studies show that flavonoids possess anti-inflammatory, anti-histamine, anti-viral, and anti-carcinogenic properties.
http://ajcn.nutrition.org/content/74/4/418.full
Olive Oil
Researchers have become interested in the anti-inflammatory benefits of olive oil, which has been shown to be helpful for conditions such as degenerative joint diseases and diabetes. In fact, extra virgin olive oil might contain compounds similar to ibuprofen. The dose in one study was about 3 1/2 tablespoons, which was equal to a 200-mg tablet of ibuprofen.
Beauchamp, G.K., Keast, R.S.J., Morel, D., Lin, J.,Pika, J., Han, Q., Lee, C-H, Smith, A.B. III, Breslin, P.A.S.Ibuprofen-like activity in extra-virgin olive oil. Nature, 2005, 437,45-6.

Caffeine

Scientists speculate that caffeine's analgesic power arises from three different mechanisms:
Interferes with a neurotransmitter that is responsible for carrying pain signals from a specific area of the body to the brain;
Stimulates the body's own pain killing mechanism; and
Changes the way pain signals are processed in a way that reduces pain.
The caffeine dose for pain is 5.5 mg.kg-1 BM. For a 150 lb person, that would be about 375mg of caffeine. One cup of coffee has about 100-200 mg of caffeine. A shot of espresso has 50-75 mg.
http://www.cabdirect.org/abstracts/20123281854.html;jsessionid=7A019676E1A3D48D3315F3720AEEB501
Cocoa
The polyphenols (flavonoids) found in cocoa have potent antioxidant and antiplatelet activities that can affect circulation and inflammation.
http://www.ncbi.nlm.nih.gov/pubmed/20634742
http://www.tandfonline.com/doi/abs/10.1080/07315724.2001.10719181#.VMwQi9X3-iw
Flaxseed Oil
Flaxseed oil contains alpha-linolenic acid (ALA), an omega-3 essential fatty acid that's important for maintaining a joint's cell structure and function. ALA is made into two important compounds within your body – docosahexaenoic acid (DHA) and eicosapentaenoic acid (EPA). Both DHA and EPA play a significant role in making anti-inflammatory substances in your blood called prostaglandins.
http://www.ncbi.nlm.nih.gov/pubmed/12818406?dopt=Abstract
Other foods to consider adding to your diet on a regular basis due to their effect on inflammation and pain:
1) Curry powder/turmeric
2) Garlic
3) Pineapple
4) Tea
6) Berries
7) Salmon
Practical applications
Dr. Geoff's Mocha
½ cup coconut milk (or coconut/hemp mix – Tempt brand)
1.5 cups of strong black coffee or 3 shots of espresso
1 tbsp raw cacao
1 large, frozen banana (in chunks)
1-2 tsp flaxseed oil
Blend and serve chilled
Steph's Green Smoothie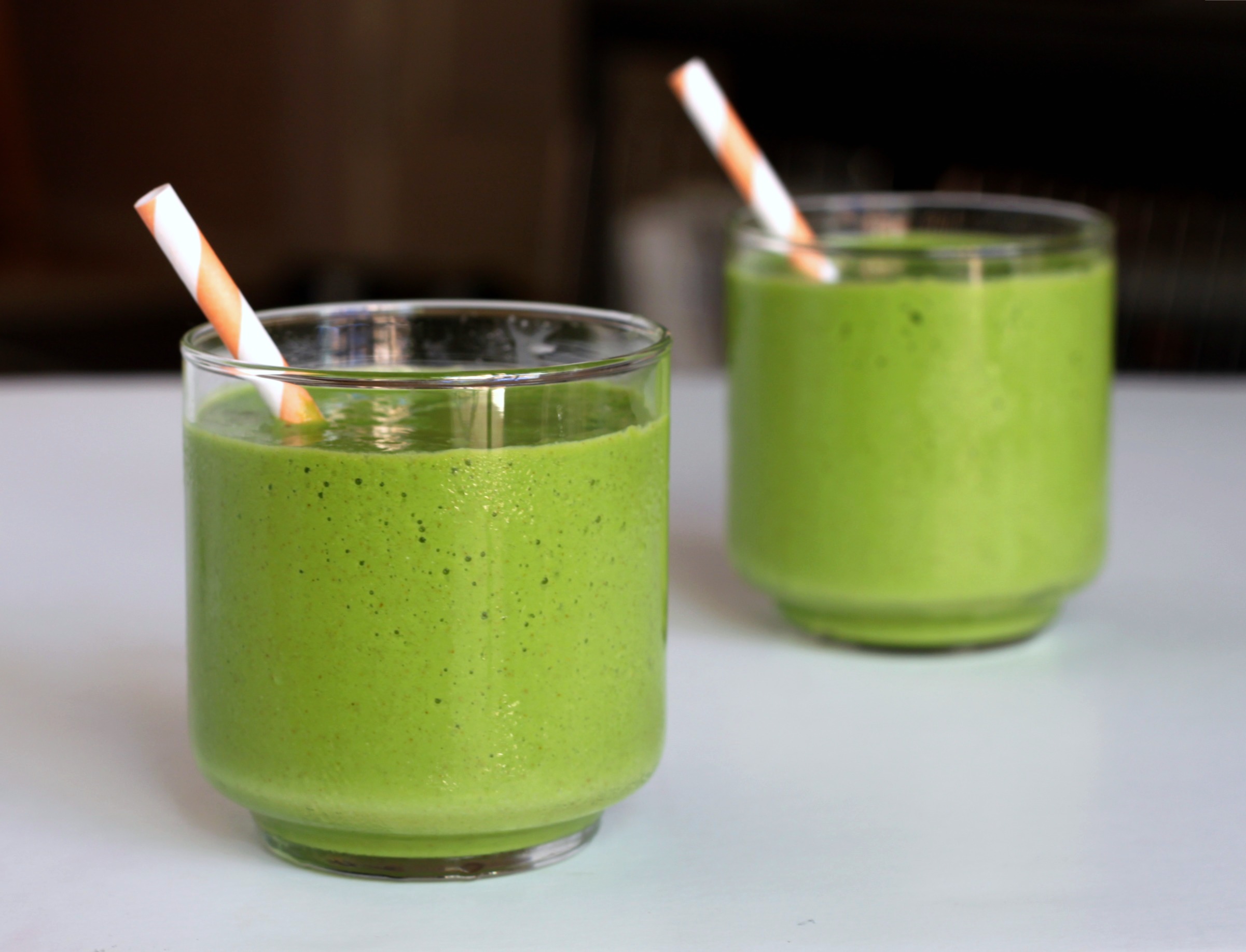 ½ – ¾ cup water
1 apple (cored and cut into chunks)
Large handful of greens (spinach, kale, chard, etc.)
1 large, frozen banana (in chunks)
1-2 tsp flaxseed oil
1 small piece ginger (about the size of a nickel)
Small handful of fresh parsley, large stems removed (optional)
Blend and serve chilled
Power salad
Arugula
Shredded carrots
Shredded beets
Radishes
Red pepper
Sweet potato
Chopped apple
Raw walnuts
Salmon
Dressing (several servings)
Extra Virgin Olive Oil- ½ cup
Apple cider vinegar- ¼ cup
1 clove garlic
1 tbsp honey
Blend until creamy.